The Portal retail outlet, situated in the heart of Edinburgh's Old Town and the gateway to the City's history, displays an innovative range of ingenious products drawn from everyday items normally recognized as waste materials.
Household pieces such as bottles, wire, dated fashion items are just some of the materials recycled and redesigned to create exciting products for the discerning Eco-conscious buyer with distinctive taste.
Enter The Portal, browse and discover that elusive gift that no one else can imagine!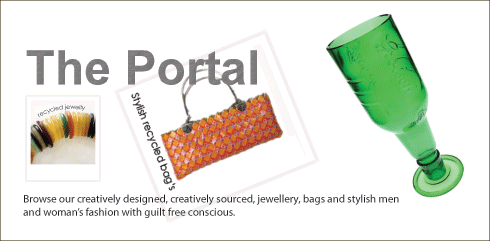 Because ZERO WASTE is our ideal, THE PORTAL practises with a sound and pro-active environmental agenda. Connecting all of our projects and ambitions is the common ideal of salvaging products from waste, whether that waste is of material, of resources, or of people's potential for creativity. In every scenario, we seek productivity powered by the engine of sustainability redevelopment.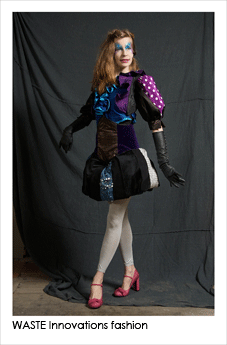 Directions
THE PORTAL is situated at 17, St. Mary's Street, Edinburgh EH1 1TA. Heading east down The Royal Mile (on The High Street) from North Bridge towards Holyrood, The High Street joins Canongate. St. Mary's Street starts at this point. The Portal sits approx. 100 metres on the right side.