ECO-ads get you closer to your customers. That's because, unlike traditional advertising, they can engage with your audience face to face, and that results in greater awareness of your product or service, increases the uptake or understanding of your offers.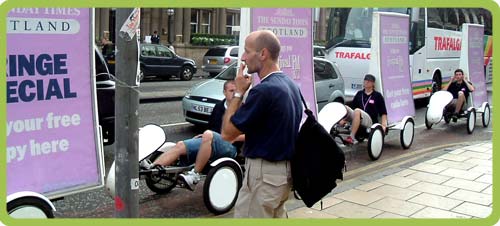 ECO-ads people can also deliver product samples, merchandising materials or promotional literature directly into the hands of the people you're trying to reach. They can also conduct research on your behalf, providing you with valuable feedback and data - what your customers really think about your products, services or company.
CAN YOUR ADVERTISING GO AS FAR?
ECO-ads isn't like other media. We simply get you closer than they can. And because we get closer, we have more impact and influence with your audiences. Which is good news for you and for them. Everything we offer has two things in common. Firstly, they provide you with the chance to attract people's attention and get close to them cost-effectively. And secondly, they're environmentally responsible.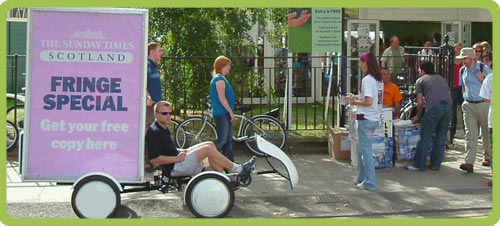 All our people are fully trained, briefed and responsible. We know that we're representing you when we're out there. That's why we have a full briefing session with you while the campaign is being planned - just so we know what (and what not) to say. And after the event, when all the excitement's died down, we sit down and chat through the results with you. That way, we can all clearly see how effective we've been - openly and honestly - and we can plan things even better the next time around.
COMMENTS [ ]